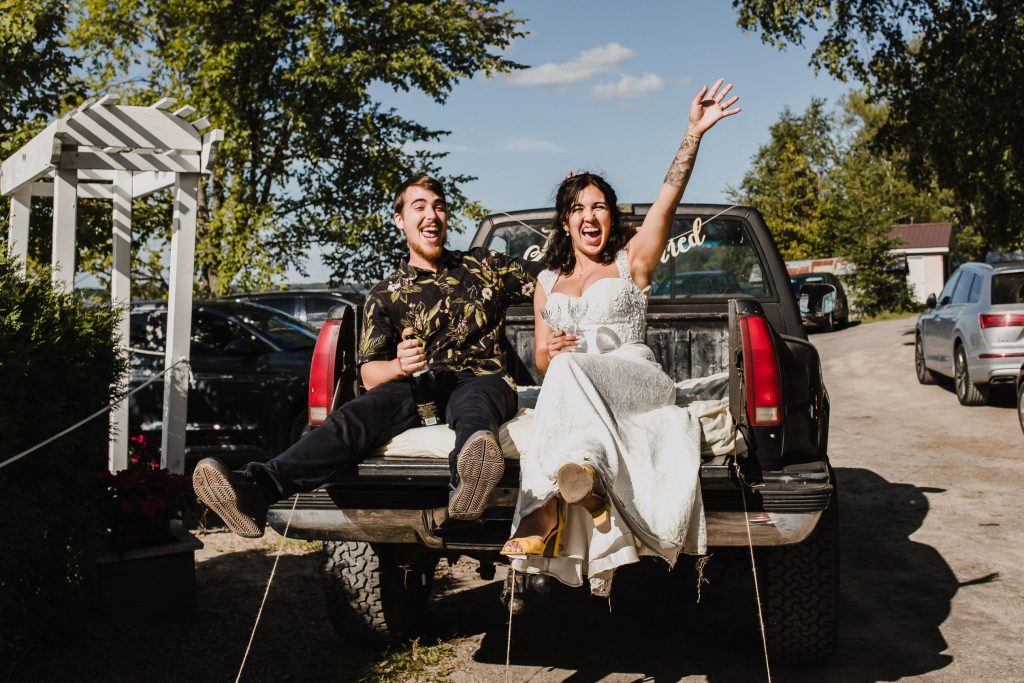 It could be plan C or D or version 8.0; but at some point, the idea of a home wedding not being your kind of wedding changed and now you are staring down the realization that perhaps in this crazy world, a home wedding just might tick enough boxes to be a serious contender.  But what does it take to host a home wedding ?   Where do you even start ? 
Let's start with just the tiniest bit of background. Home Weddings are not new;  they existed before Covid and I have photographed many of them.  They tended ( or at least the ones that I was honoured to shoot ) to fall into pretty much three simple categories;  a beautiful, budget friendly option,  a location off the beaten path which was perfect for an intimate elopement and lastly a gorgeous AirBnB backdrop that comfortably housed guest numbers in the 150 plus range. Admittedly Home Weddings were gaining in popularity, but traditional venues with their knowledgeable, professional staff that were able to answer questions and organize a wedding day to perfection still commanded top spot.  And then came Covid. 
I shot my first Covid Micro-Home Wedding in July 2020;  the guests numbered approximately 10; the couple dressed in relaxed summer attire, said their vows under the towering trees on the groom's parent's front lawn; they danced their first dance on the driveway, laughed their way through the couple session as we traipsed through a cut hayfield and then sat down to dinner at the family table to a delicious pre-ordered meal; delivered just in time as the champagne toasts ended.  It was different, beautiful, incredibly magical and the first of many more Home Weddings last year that I was honoured to capture.   The Home Wedding had come into it's own.
So maybe right about now you are thinking " YES !  This sounds amazing !   I think a Home Wedding is the perfect solution for us"  and in your mind's eye you are picturing saying your vows by that big old willow tree in the backyard, or by that gorgeous fireplace in your parent's living room; both of you bathed in the soft natural light pouring in through the sheer covered windows and then dancing your first dance under the stars on the back deck.   Home Weddings, Micro Weddings, Elopements are incredible, but they do need planning and organization; so I went back to several of my couples from last year to ask them what top three things they would recommend to anyone considering having a home wedding.  For better or worse; here are some suggestions my couples had to offer to those considering pushing play on their own Home Wedding.
Hire a cleaning service for cleanup the day after your wedding
We woke up the day after our home wedding with a very messy and dirty house. We spent most of the next day cleaning up. Definitely not what you want to be doing on your first full day as a married couple. You could even enlist some friends and family to help with this the day after so it is not left up to the bride and groom.
Put someone in charge of music
If you don't have a DJ it is a good idea to create a playlist and have someone be in charge of it for the night. A good alternate idea is be creative and have everyone pick a song before the wedding and create a playlist with everyone's choices before the big day. On the day, hand your phone off to someone and make them take care of ensuring that music is on throughout the reception.
Don't stress about food
Get food that is easy to spread around the house for everyone to access and eat. No sit down dinners at house weddings! It was helpful to have food throughout the house because it allowed people to munch on hors devours wherever they went.
Create Checklists, Task Lists and Stay Organized
Be Flexible, Stay Calm, Enjoy !
Get help!
 It may seem as though you need to do more of the preparations because it's at your home, but you'll need help from friends and family, so ask!   Make it fun and provide some food and they'll definitely be down to help.
Touch base with your neighbours to let them know you're getting married and it may be a loud one. Ours were so excited and more than willing to help and lend items that we need. A  thank you bottle of wine the next day may also be a good idea.
Give yourself lots of time and ask for help cleaning up. This may be a good reason to rent dishes/glasses, etc. Touch base with the catering company to see who's on dish duty.
The message my couples seemed to be sending was getting and staying organized in all aspects of the day; so I reached out to Neena McConnell of Wallflower Events and Designs; a talented, experienced, Certified Floral Designer, Event Decor and Wedding & Event Planner to get her professional tips about all things Home Wedding.  
 Neena brought these wise and valid suggestions to the table : 
Questions to ask yourself first:
– Is the house/property big enough (keep your guest list in mind)
Tips and tricks:
– Consider the grounds (plant gardens, smooth out the yard, etc.)
– Rent a tent! (Plan for all weather)
– Don't forget about lighting
– Don't expect people to want to dance on the lawn (consider renting a dance floor)
– Set up lawn games for guests to have fun and interact (you will also enjoy a game or two while sipping on a cocktail)
– RENT RESTROOMS (you don't want all the guests using the restrooms in the house – too much traffic)
– Have your vendors visit the site before the wedding to get the lay of the land (caterer, planner, florist, photographer, etc.)
If having an intimate wedding at home (tips)
– Be selective with your guest list
– Splurge wisely (go all out for: food, flowers and photos!) 
– Have guests "attend" virtually or splurge for a videographer to show all your loved ones later
– Skip the wedding party and be strict about "plus-one's"
– Focus on the little details (i.e.: favours, thank you cards, etc.)
Finally;  I just couldn't not add my own top suggestions : 
Remove the clutter –  allocate a section of your home as the Collection Rooms and move everything that isn't absolutely necessary to the day into these rooms.  That can include excess furniture, rugs, wall hangings and other decorations.  
Learn where the light is in your house and yard.  Map where the light is at different times in the areas you are considering for getting ready, ceremony, dance and dinner.  Then focus on what the light is doing during the time you will be using that area.
Invite your photographer over before the day or do a video walk through with them.  Listen to their suggestions and trust in their judgement.
Home Weddings, Micro-Weddings, Intimate Weddings and Home Elopements are magical; but they are work; they require untold hours of dedication not only from you as the couple but your family, friends and neighbors.  In the end; whether you choose to walk down a traditional aisle, down a grass covered path or walk slowly through the doorway of your own bedroom;  your day will be utterly magical;  a perfect reflection of the beautiful uniqueness that is you as a couple.
As you can tell I love to shoot Backyard Weddings, Intimate Weddings, Elopements and Home Weddings.   I would love to chat with you about yours :  Contact Me