Have you have been thinking about booking a Boudoir Photography session?   Maybe you have checked out some boards on Pintrest, looked at some lingerie sites, maybe you have even gone as far as to google Boudoir Photography or Boudoir Photographers in your area but pushing submit on the contact form has you more than a little nervous.   How do you know what to wear ?  How do you hold your mouth ?  Should you loose 10lbs ?  Do you practice the poses and have to remember them ?   What if the boudoir photographer comments on your Mom bod ?  Can Mom bods or Nana bods do boudoir sessions ?   What about ??   What if ??? 
WAIT …  it's ok ..   I get it!
I am a Nana body human and I totally understand all of those questions.   But as a Body Positive Boudoir Photographer; I need to tell you; it is ok to be nervous; it is ok to worry; it's ok to not be sure if this is the time to do this; but you need to trust me when I tell you;  You got this; WE have got this;  together we are going to create some incredible fine art images that will show you just how beautiful and special you truly are.  So it just might be time to give yourself just a little self love and see what happens.  I know that doing something new is always scary and everyone always feels so much better when they have a bit of an idea of how things will play out.   A Boudoir Photography session is no different; so as Body Positive Boudoir Photographer I have put together several of my more FAQ's to help you start getting comfortable with this idea. 
Question #1 :  What do I wear for a Boudoir Photography Session ?
To start answering this question; I strongly suggest you spend some time checking out Pintrest; not to find poses, but to find outfits or outfit ideas that you like.   There is no right or wrong choice of attire for a body positive boudoir session;  some clients love Victoria secret and all the corsets, stockings, garters and stilettos they can bring; other clients cozy up to sexy in oversized bulky sweaters that slide off of your shoulder and leg warmers, some clients prefer a mixture of styles and other clients well, they prefer nothing at all.   Take some time to really consider the question what makes me feel sexy and confident ?  You want outfits that you can't wait to wear,  outfits that give you that  "push that tushy out, strut your stuff; hot damn look at me sort of swagger"; it doesn't matter what the outfit actually is; you just need that feeling.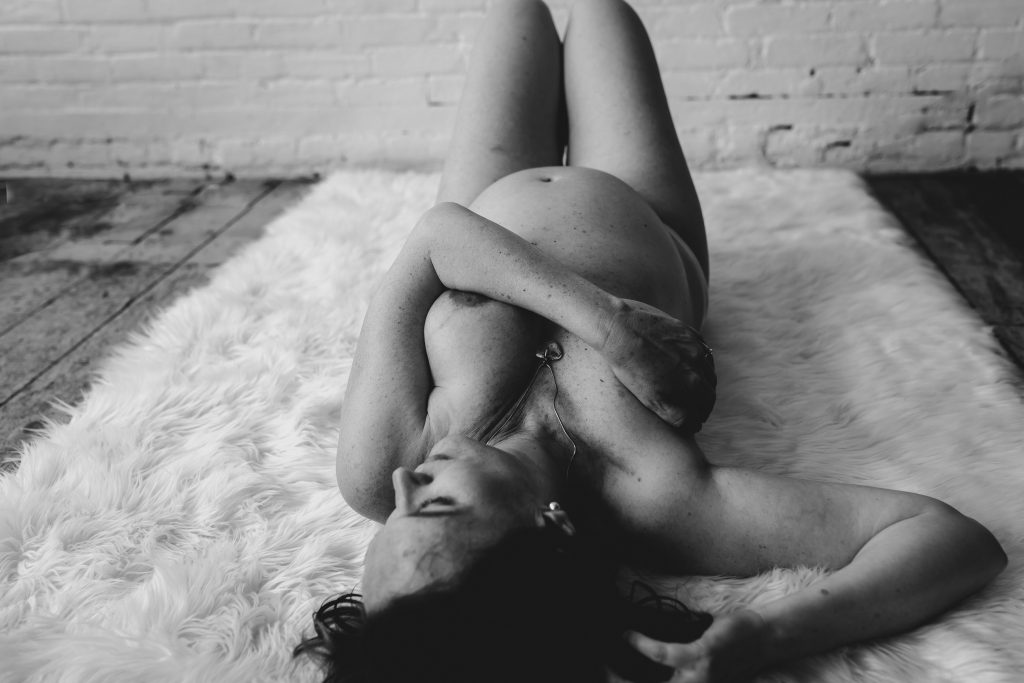 Question #2 :  I have never done a Boudoir Photography Session before do I have to know the poses ? 
No you don't at all.    I do have clients that come to their Body Positive Boudoir Photography session with some inspo poses or creative want to try poses; which is cool; but otherwise;  I got you. 
As a Boudoir Photographer my goal is to capture fine art images of you and I do offer some direction and guidance; but I keep encouraging you to let that "sexy soul sister" that is pushed way down deep inside of you out and to just let your body move.   Sure it sounds a little crazy and weird .. but trust me.   If you take a deep breathe and just let her loose; it will feel oh so good and the images will be off the charts !   
I also get at this point the statement;  " I hate my ……..  ( insert tummy, legs, nose, arms, butt, chest) so can we make sure that it's not in the photos ?    oooh I hear you !!   There are portions of our body that we don't love and that is ok ..  I have ways to move your body or the clothing, sheets or props so that area you currently are on a time out with isn't quite so front and central.   We got this.. we are a team
Question #3 :   Do you work with plus size and older clients for Body Positive Boudoir Session?
Oh heck yes !!   All bodies .. let's repeat that ALL BODIES are beautiful.    Don't ever let your size or your age stop you from booking a Boudoir Photography Session.   Your sexy soul sister is in there and we are going to let her out .
Question # 4 :   What happens during a Boudoir Photography Session ? 
My body positive boudoir photography sessions are super chill.  There is no pressure and we just hang out;  we chat, we laugh, we listen to music and we work through the several staged areas of my studio.    My Boudoir Photography studio does tend to give off a boho/hippie vibe which is the perfect backdrop to any style of boudoir outfits.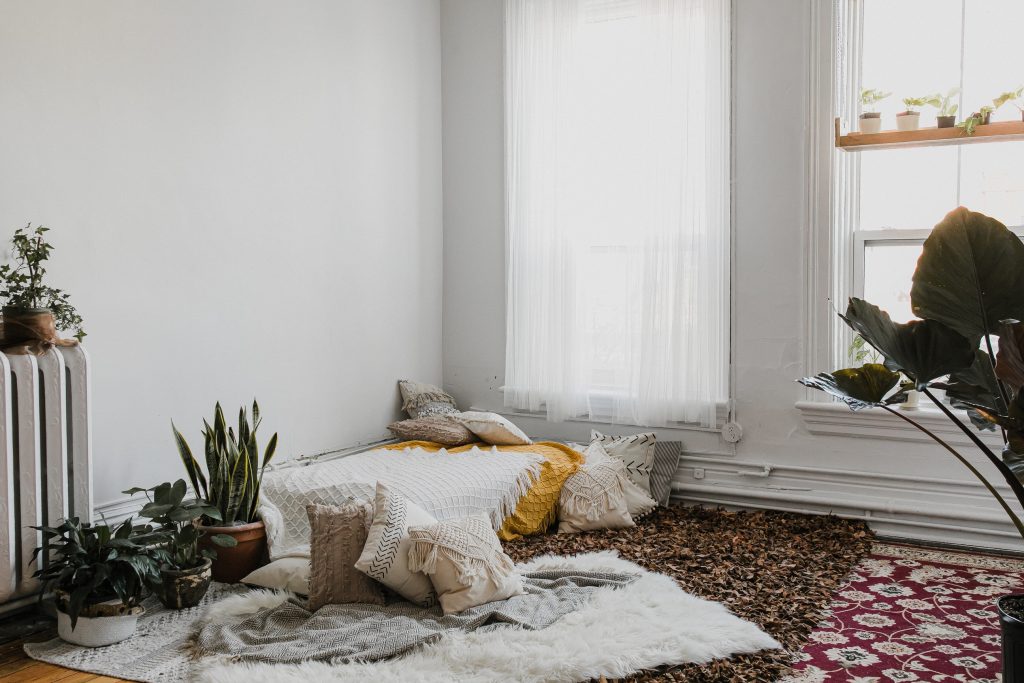 Question # 5 :   Do you do Maternity Boudoir Sessions ?  Couple Boudoir Sessions ? 
Definitely !!    Boudoir is more than just sexy, beautiful images;  it is an exploration into love; self love, love for your changing body and the babe that is growing inside you or expressing the love that you share with your human.  
Question # 6 :   Do you offer Hair and Make Up services for the Boudoir Photography Session ?
I love this question; because the answer is YES !!   I work with this amazing human:  Selena Wilson of SKW Beauty who is the most talented MUA going.   If the budget has a bit of wiggle room then I strongly recommend you book her for your session.   Not only is this the ultimate pamper, but we all know that you feel extra special sexy when someone does your hair and make up !!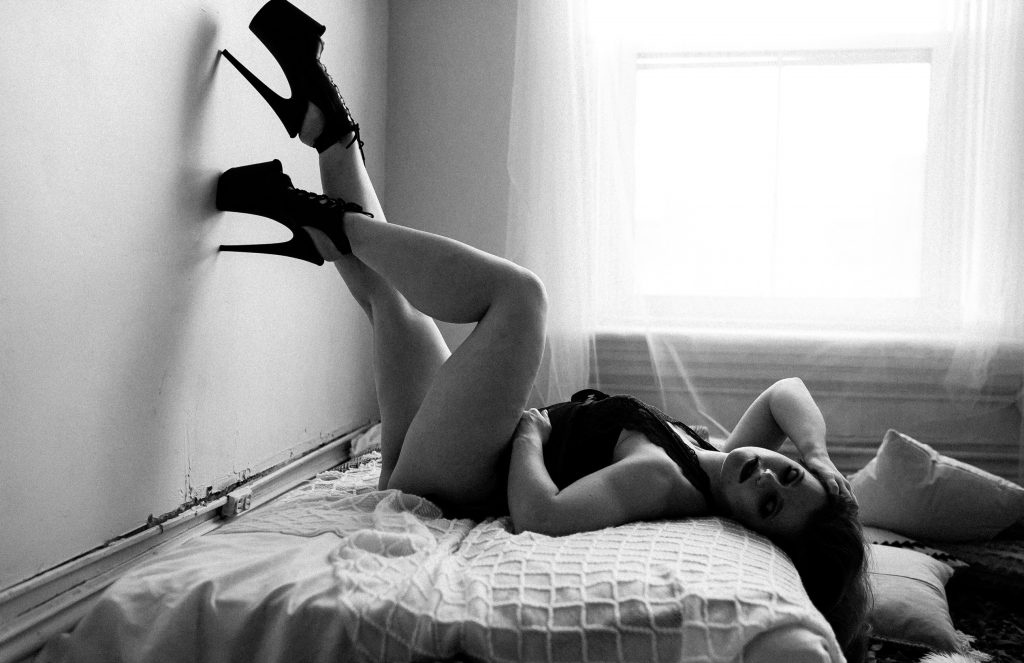 Sooo what do you think ?    Ready to book that session and start this adventure ?    Reach out to me here and we can start a conversation and get you booked in :   Contact Me 
Would like to read a bit more about my Boudoir Photography Sessions and what to expect:    Boudoir Photography 
Oooh Soul Sister …  Soul Sister ..  you got this !!