My quaint little photography studio in Peterborough, Ontario is available for rent for photoshoots, workshops and other events. Located downtown at 129 1/2, Hunter Street West, my second floor studio features 2 different spaces with large windows that invite in loads of beautiful natural light. The space has original hardwood floors and high ceilings. There are minimal plants, decor and furnishings, so each space can be set up as a living room, a bedroom or a blank canvas!
The first bright space features clean white walls, an ornate white radiator and a bed with loads of blankets and pillows. This space is perfect for boudoir, maternity and lifestyle photoshoots.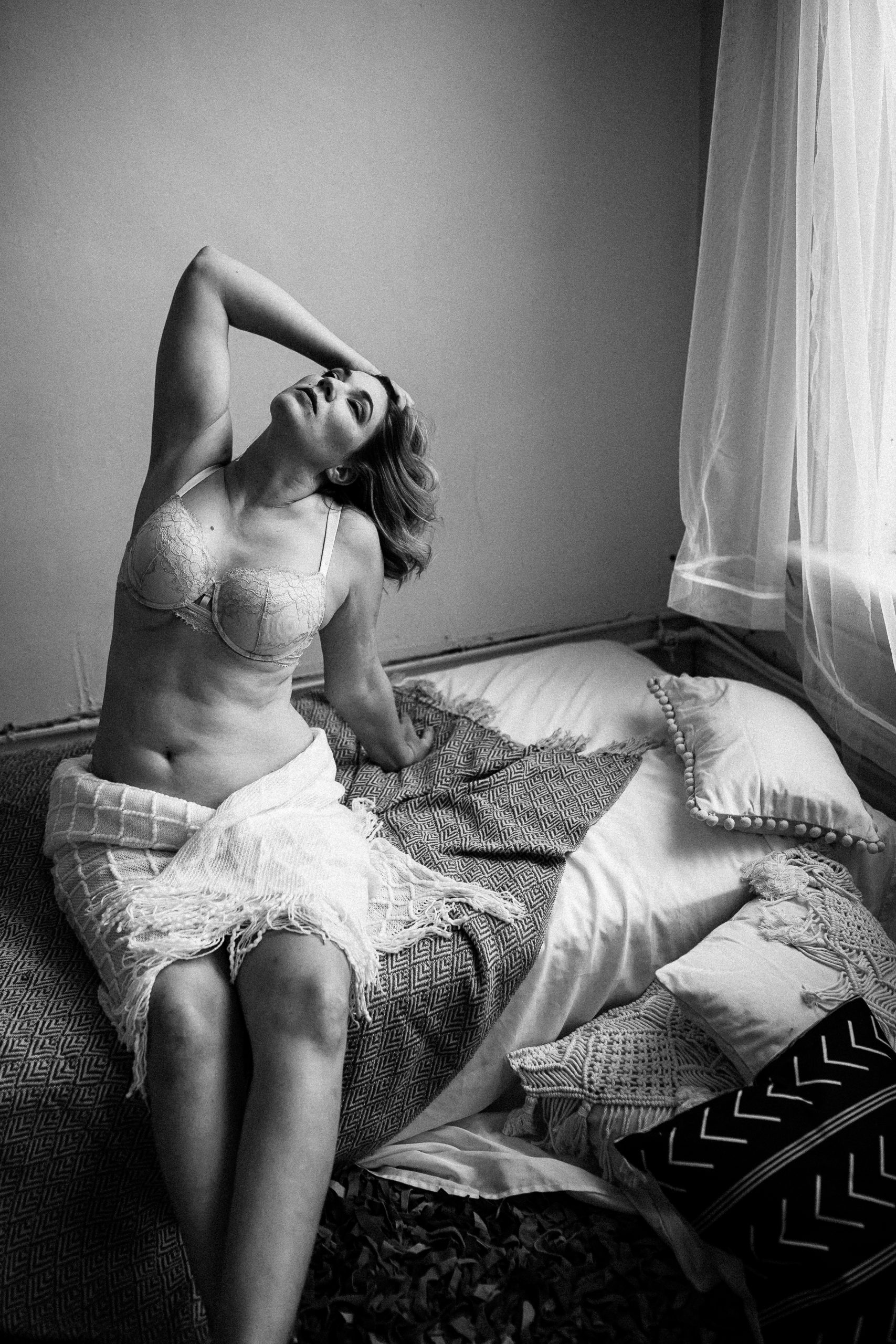 $35/hr with a 2 hour minimum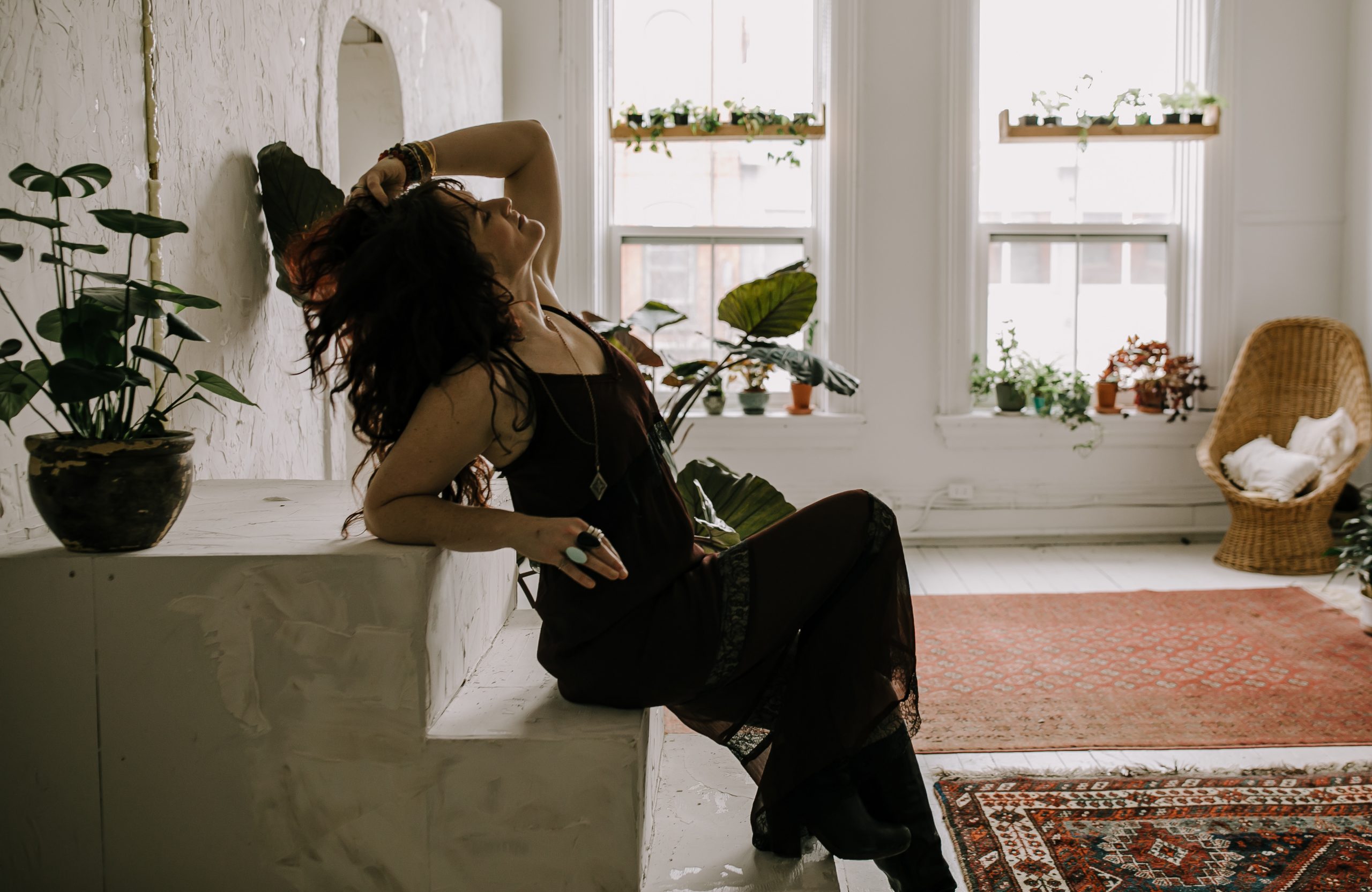 A cozy art studio, featuring big bright windows and a stucco wall with an archway. Currently this space features a gorgeous floral install. This space is perfect for photoshoots, life drawing, play readings, storytelling or art exhibitions.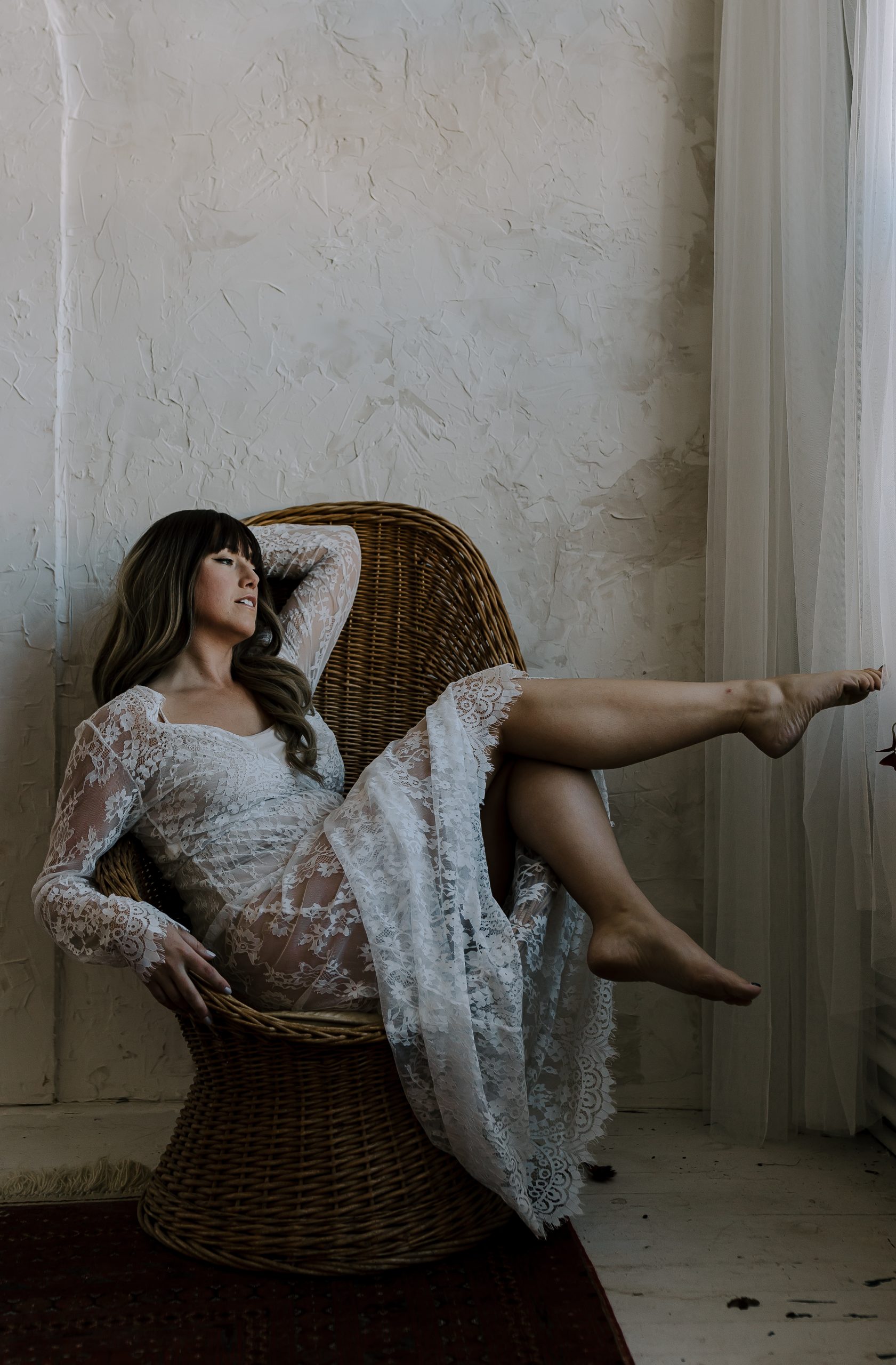 $85/hr with a 2 hour minimum
OR 15% commission