What Happens On Your Day ?
It's really trendy for photographers to label themselves with a specific style.  But darn, I struggle with this. I shoot to create beautiful memories of your story. I love documenting human interaction. I love capturing the emotions and the connections between us. I guess if I was really pushed I would be a candid, documentary photographer with twist of fine art.    
So what is it like working with me?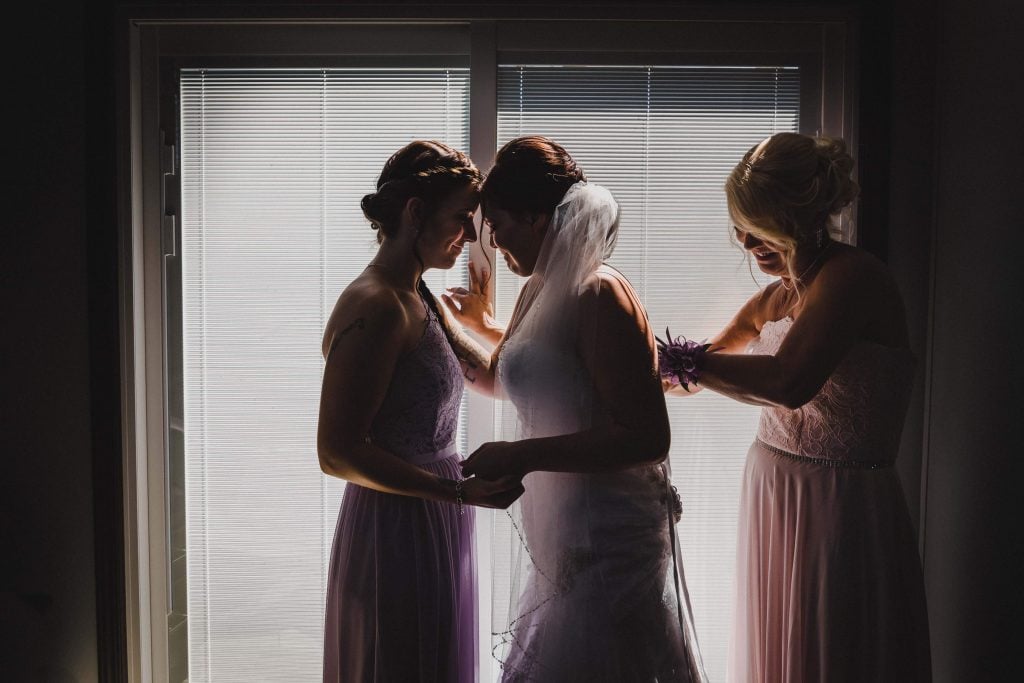 Let's start with getting ready.   This is a super crazy time;  lots of laughs, probably some tears.  There could be a huge crew or just yourself and your beloved;  I tend to take a hands off approach;  I may direct you to better lighting or move clutter and I will encourage you to let the emotions flow; but other than these subtle touches I let everything unfold without direction.
Are you doing a first look? I do have a favourite way to have a first look unfold, that I am happy to share with you and help set up. During this moment I try to slow things down. I want you to feel everything. I want you to be fully present.  I don't want you to hide the tears, let them flow. It's wonderful to see you laugh nervously, get sweaty palms, in my books it's all ok. Just be there; in the moment.   My style here is purely documentary. I want you to look back on these photos and remember every emotion. 
During the Ceremony, I am mostly documentary.  I capture the aisle walk. If you haven't done a first look, I do have a little request that ensures I capture his face the moment you hit the bottom of the aisle; but otherwise, I am floating around searching for the stories. As you walk back down the aisle I will slow you down. I want you to take a moment and absorb the pure excitement and joy that is flowing from your guests.   Then I am stealing you;  for just a few minutes;  to capture those "holy crap we just got married" vibes. 
For the portrait photos, I help you to find a good location or spot for your family photos.  We work through the important family photos, then move onto your wedding party and then finally to you as a couple.  These are your first photos as husband and wife. I will do a loose pose for several but I much prefer for a couple to just interact;  to touch, to kiss, to laugh, to snuggle and just be together.  
Your first dance together as a married couple.    It's pretty special and kinda scary.   Have you been putting in the time to choreograph an amazing dance?   Let me know ahead of time so that I can ensure I am in the right place to capture all of your epic moves.    But you know holding each other close and laughing at private jokes is pretty spectacular too.    I will be moving around; capturing these moments from all angles.
The reception;  the final piece of your day. I rarely direct anything and spend my time capturing the stories that are unfolding.  During cocktail hour; I mix and mingle; snapping interactions as they happen. When you eat;  I eat. No one likes food eating photos, but if you do have speeches during dinner; I will quietly capture your speaker and your reactions.
The dance floor time;  I capture your significant dances and then love to stay for the first couple of dances once your dance floor opens.   Then I will slip away and leave you to celebrate your amazing day. 
I love to travel;  Ottawa, Kingston, Toronto, Prince Edward County as well as Peterborough and The Kawarthas;   I also love beautiful and unique venues and I would love to chat !