So, You've Been Thinking About Booking A Boudoir Session But Aren't Sure If It's For You.
Maybe you've checked out some boudoir boards on Pinterest or looked at some lingerie online.  Maybe you've even gone as far as checking out local body positive boudoir photographers. (Heck, that may even be how you found this blog.) I hear it all the time. You know you like the idea of boudoir photos but when it comes time to hit that "Submit" button on the contact form, something is holding you back.  You get nervous. You start wondering if boudoir photography is right for you. 
What if I don't know how to look or stand?
What if I look silly instead of sexy?
What if my *insert part of your body that you feel shy or unconfident about here* looks bad?
What if I waited until I lose some weight?
What if all I see in the pictures is my "mom bod" or "nana bod"?
What if? What if? What if? Stop.
I'm here to tell you that boudoir photos are for every body, including yours, just as you are right now.
It's O.K. To Feel Nervous About Trying Something New. 
Listen, I am rocking a "nana body" myself and, like the rest of us, I have had my share of doubts and worries about how I look – and how other people think I look. But, as a Body Positive Boudoir Photographer, I need to tell you that you've got this. We have got this. 
With a little trust in me and a little love for yourself, we are going to create some incredible and empowering fine art photographs. It's time to see yourself through a new lens!
Boudoir Photography FAQs Uncovered. 
Trying something new can definitely feel intimidating or even scary. I get it. But, in my experience, a lot of the nerves you are feeling will settle right down once you have a better idea of what to expect from a boudoir session. So, let's take a look at some of the most frequently asked questions I get about my body positive boudoir photography sessions and get you feeling pumped up instead of psyched out.
Question #1:  What Do I Wear For A Boudoir Session?
The short answer is: It's up to you! But, that's not really helpful so let me give you some ideas to start exploring. First of all, I strongly suggest you spend some time checking out boudoir photos online (Pinterest has many amazing boudoir boards to look through) to see what type of clothing, lingerie or cover-ups you find most attractive. Do you want to look and feel sexy, sassy, or playful? What can you wear that is going to allow you to relax and feel comfortable enough to let go a little? For some clients, that means dressing in Victoria's Secret lingerie, corsets, stockings, garters and stilettos. For others, wearing a treasured oversized sweater or a lover's flannel shirt and some leg warmers is what feels right. Spoiler Alert: We're not photographing the clothes. It's all about you and how you feel! Choose something that gives you that "hot damn, look at me" kind of swagger and you can't go wrong.
Question #2:  How Will I Know How To Pose My Body And Face? 
No one is expecting you to be a model. You don't need to come to your session prepared with poses and "looks". That being said, if you want to come with some photos you love as inspiration, we can definitely work with that. 
During your boudoir session, I am here to make suggestions, hype you up (or calm you down) and guide you through the shoot. Ultimately, my goal is to help you relax and tap into your breath and body so you can move and position yourself in ways that feel natural and sensual. 
If you have parts of your body that you aren't comfortable shining a spotlight on, that's totally O.K. You can show as much or as little as you need to. I'm not here to judge and, as an experienced boudoir photographer, I have ways of moving and positioning your body and attire that can downplay or even hide the parts of you that you would like to keep hidden.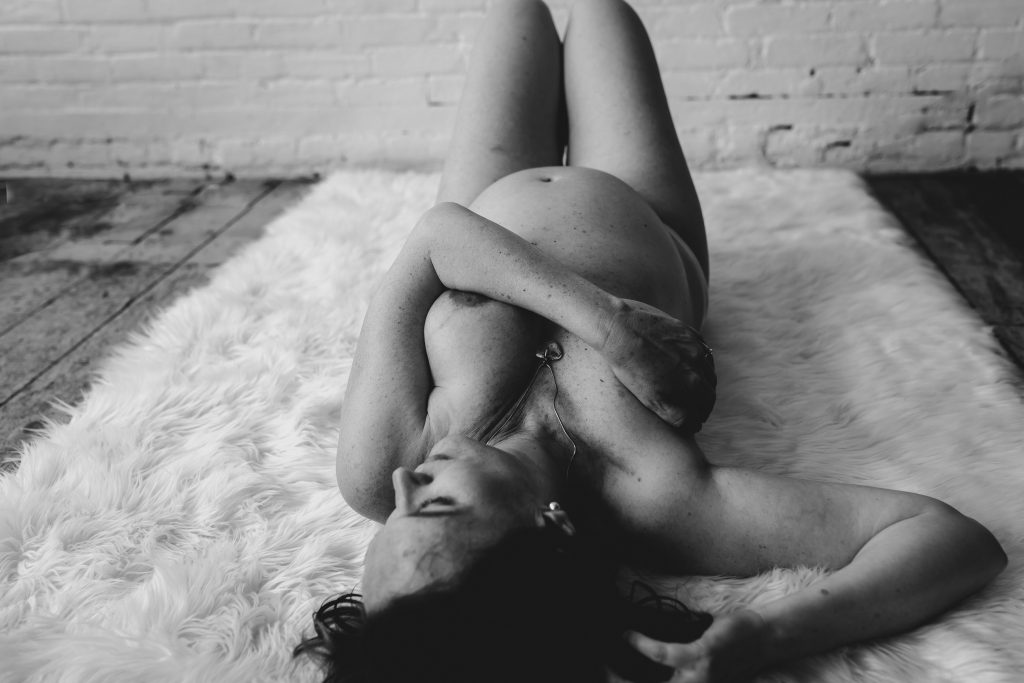 Question #3:   Is Boudoir Photography Really for Every Body?
Yes. Without hesitation, yes! I get this question a lot and here is my answer. 
All bodies are beautiful. All bodies are worthy of being celebrated. 
When it comes to body positive boudoir photography, there is no such thing as being too big, too little, or too old. My boudoir photography is just as much for straight cis body as it is for a queer trans body – it is for your body. Don't ever let your size, age, gender journey or sexual orientation stop you from expressing yourself and definitely don't let it stop you from booking a boudoir session.
Question #4:   What Happens During A Session? 
My boudoir sessions are super chill. We start by getting to know one another and talking about your hopes and inspiration for the shoot. We chat, listen to music and take things as they come. There is no pressure. I will guide you through the several staged areas of my studio so we can explore different outfits, positions and moods as we go. I would describe my studio esthetic as giving off a boho-hippie vibe and it works perfectly for any style of boudoir photography.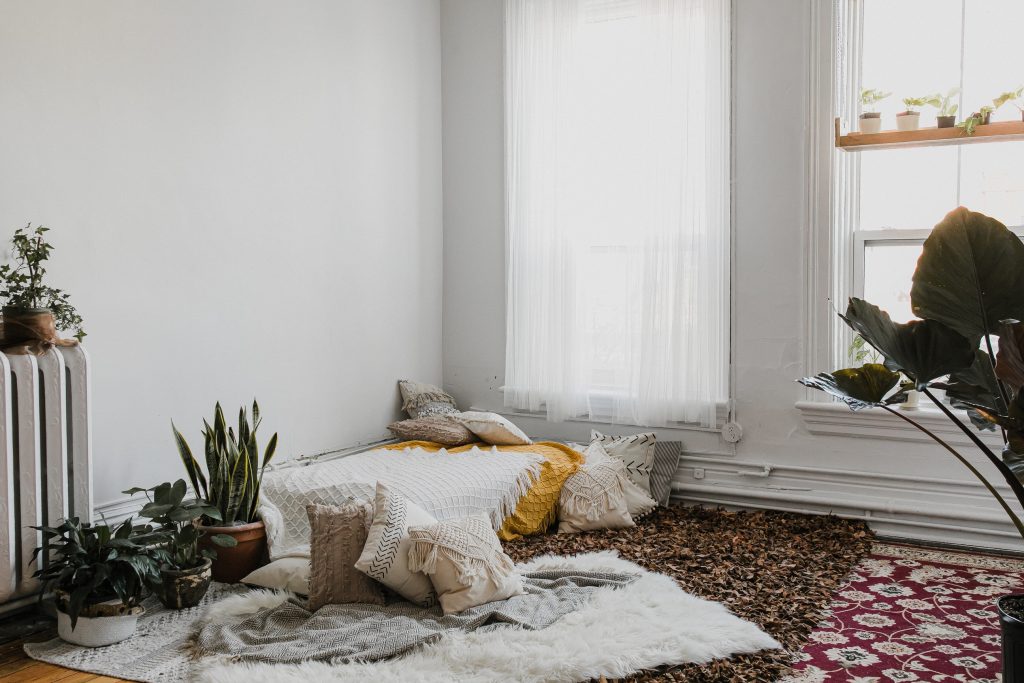 Question #5: Can I Book A Boudoir Shoot While I Am Pregnant? What About A Session With My Partner?
Definitely! Boudoir photography offers a different venue for exploring the sensual side of pregnancy. Boudoir is more than just sexy, beautiful images;  it is an exploration of love. Whether that is self-love, the love you have for your changing body and growing baby or a love shared between you are your favourite human, it doesn't matter to me. Love is love.
Question #6: Do You Offer Hair And Make-Up Services For My Session?
I love this question and the answer is YES! I work with the amazingly talented makeup artist, Selena Wilson of SKW Beauty. If your budget has a bit of wiggle room then I strongly recommend you book her for your session. Not only is this the ultimate pamper, but we all know that you feel extra special and sexy when someone does your hair and make-up!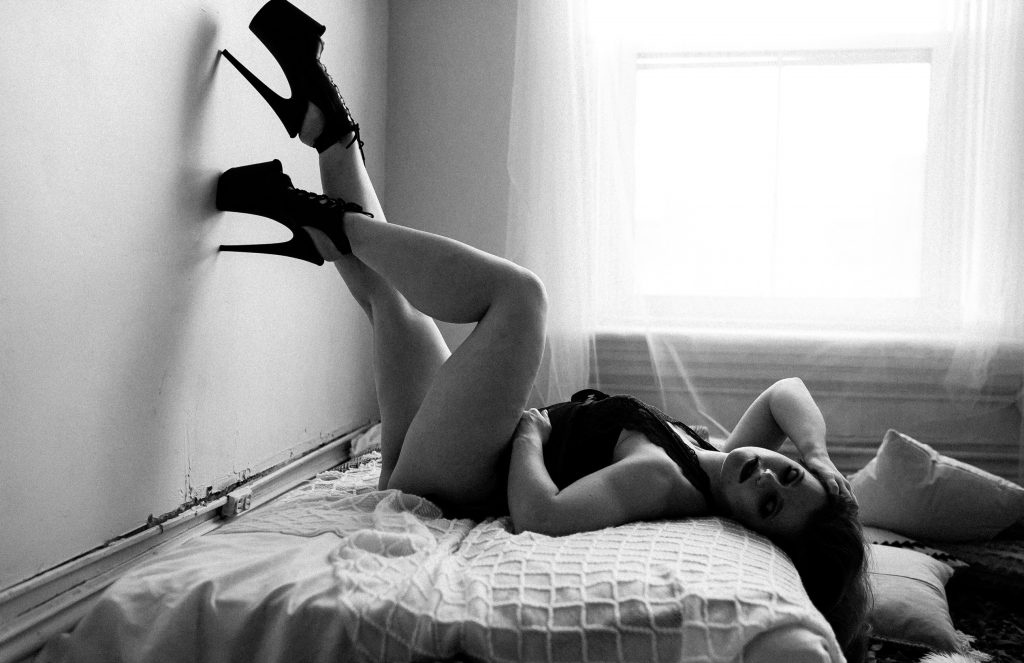 Boudoir Photography Is Most Definitely For You! Let's Do This. 
Your body and spirit are 100% worthy of celebrating with a series of fine art boudoir photographs. Together we will find a way to express and capture your sensuality and spark! Trust me, it's going to be amazing. If you've been thinking about booking a boudoir session but were holding back because you thought it just wasn't for you, now you know. Boudoir photos are most definitely for you, friend! If you're ready to book your boudoir session, let's do this. I can't wait to work with you.